Beijing North Star Central Park Poverty Alleviation and Agriculture
 "Fortunately, there is Xiangnonghui, a farmer-helping platform. After posting the unsalable information on it, you took the lead to purchase golden pears in time. Now more than 2,000 catties of golden pears have been sold out!" Recently, Liuyang fruit farmer Xu Qiaohong was very happy to report this good news , Tell the person in charge of the Beijing North Star Central Park project.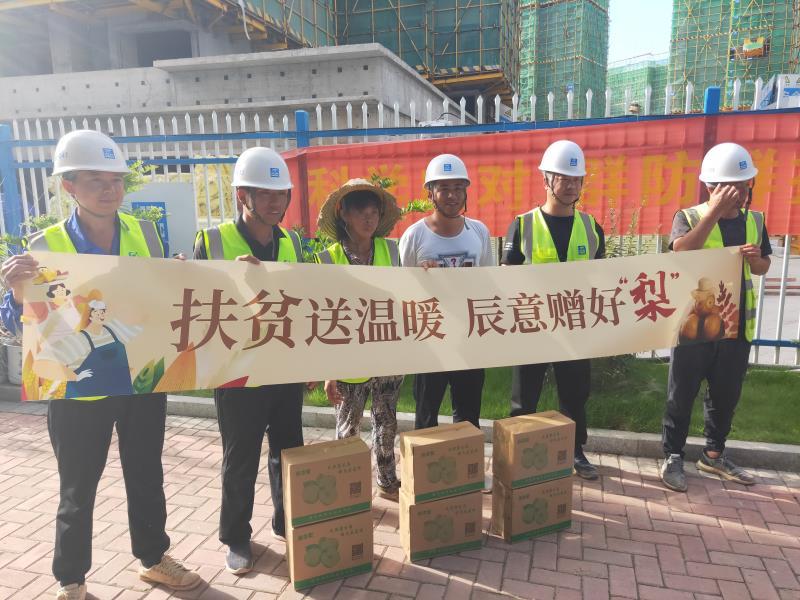 Liuyang's golden pears are sweet and juicy, but their sales have been blocked due to the impact of the epidemic. On the recommendation of a friend, Xu Qiaohong used the Xiangnonghuihui agricultural platform to sell online. After the Beijing North Star Central Park project learned this information, it called in time to inquire about the situation of the golden pears, and purchased 1,000 kilograms of golden pears at a time, and delivered them to the project constructors as good products for cooling off. Thank them for their hard work under the scorching sun. ; At the same time, another part of the golden pears were given to the owners and customers of Beijing North Star Central Park. Driven by the Beijing North Star Central Park project, Xu Qiaohong's home of more than 2,000 kilograms of Liuyang golden pears quickly sold out. The Beijing North Star Central Park project used practical actions to help targeted poverty alleviation and help farmers, and used love to help fruit farmers avoid economic losses caused by the epidemic.

Since entering Hunan for 13 years, Changsha Beijing North Star Company has been actively fulfilling the responsibility of Beijing's state-owned enterprises. While renewing a happy life in the city, it has actively devoted itself to public welfare undertakings. Contribute due force to economic and social development.